Khwanpitcha Sales and Services,
Appointed by Technoplan Engineering SA to supply PET Blower machine part.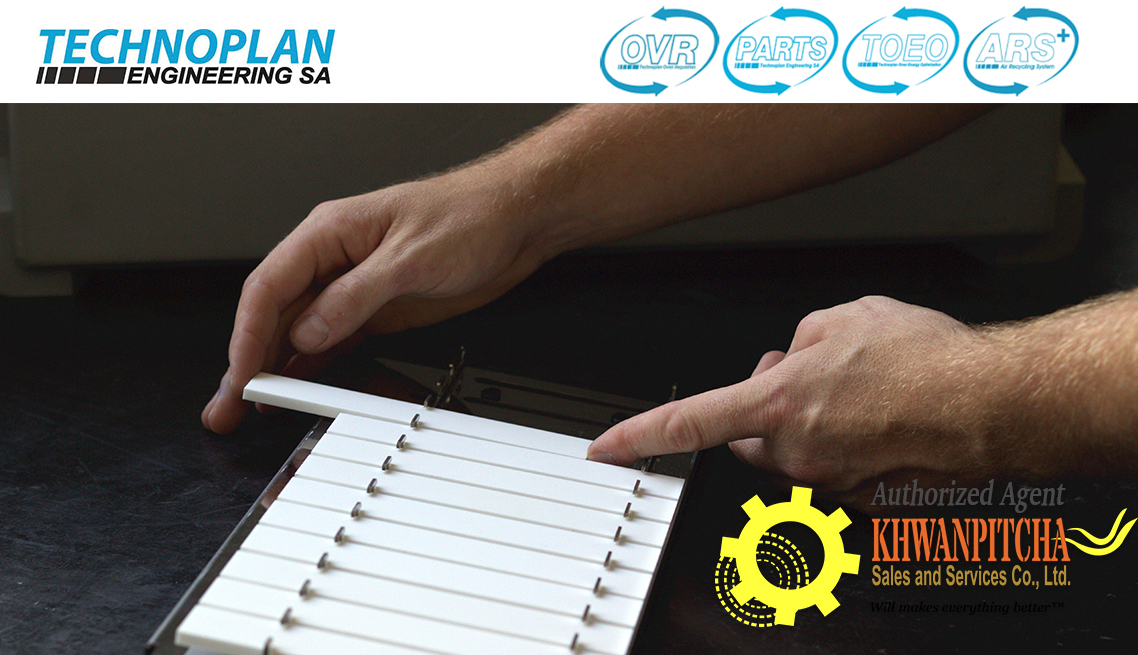 Technoplan
Technoplan : is a Swiss company based in Geneva, Switzerland.
We are specialized in the PET bottle industry.
28 years experience in industrial machine design
19 years with Air Recycling system (ARS) and ARS +
6 years with ceramic TOEO
Over 2,000 blowers running with our solutions in the world !
OVR10 : Reliable replacement for Olicorp IRS and PWR
Registered as Olicorp by Profibus. : Univeral PLC >> Noneed for software upgrade
2  Years Warranty
Enhanced protection against short- circuits
20% – 25% Saving electricity on the lamps.
Combined improvement are brought to :
Ceramic Reflectors
Shield design and ventilation
Resulting in significant decrease of energy consumption.
Shield Design and ventilation
The shields are designed to improve the preform ventilation and achieve the right balance of air flow in the oven.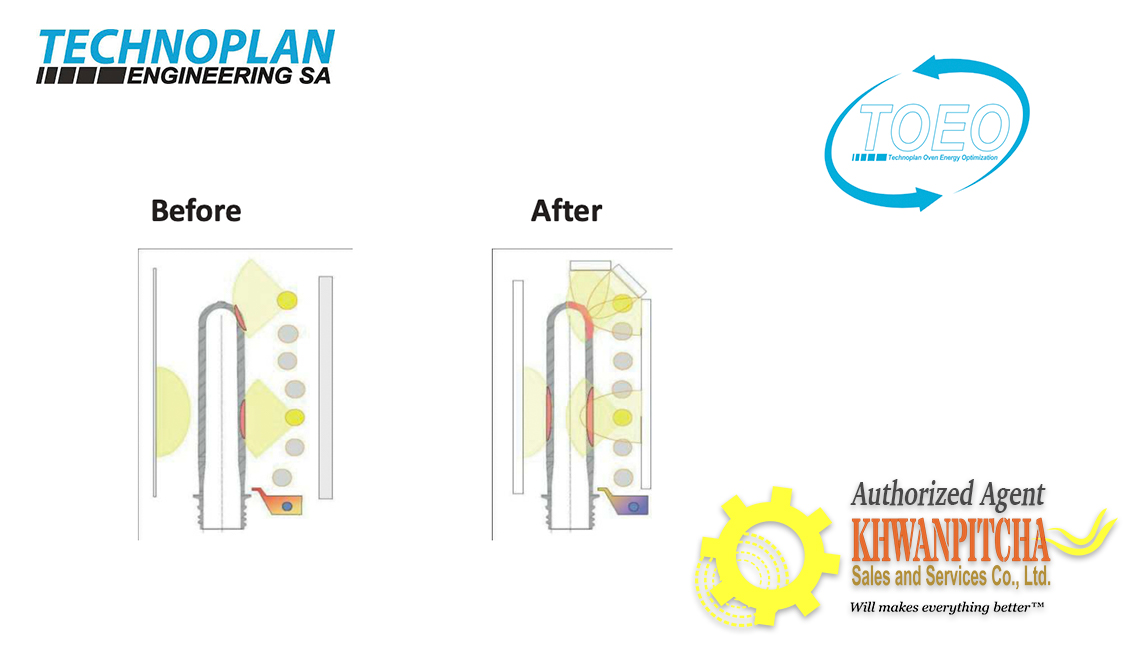 Ceramic Reflectors
Using high performance ceramic material, with treated surfaces, the Infra-Red light reflection is enhanced, allowing the optimisation of the performs heating
A decrease on oven power consumption by minimum 17% up to 35%.
Significant financial saving due the the reduced electricity consumption of the oven.
Easier profiling and better process windows: better heated -> easier to blow
Better maintenance cost:

No maintenace costs on ceramics
The reduction of lamps' intensity expands significantly their life-time
Lamps of the shutted-down oven can be recovered.

Quick return on investment(<18 months)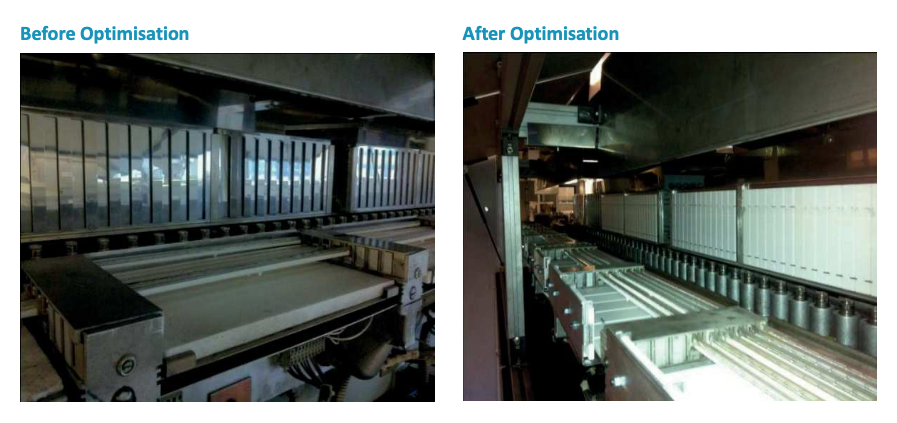 Same bottle production rate and quality. Rapidly installed without any major modification to the oven(only the process is modified). Based on a proven and reliable technology.
Saving with Recovery

Compressing 1 Nm3 at 40 bar requires 0.25kW, Released into the air, this money is lost. 40 bar compressor electricity billed.
1000 Nm3h x0.25 kW = 250 kW /h
250 kW x 5000 hours = 1,250,000 kW/y
1,250,000 kW x 0.10€/kw = 125,000 €
Saving with Recovery

Up to 50% of the discharged air flow to be directed into a recovery volume, before a final exhaust. Recovery volume can supply intermediate blowing, preblow, stretching or return to utility line.